4th Hessen-Homburg Hussar egiment
I recently finished painting the Austrian 4th Hessen-Homburg Hussar Regiment, the figures are Front Rank and are based on 50mm x 50mm 3mm wooden bases. I really enjoyed painting these figures. The Austrian Hussar Regiments are as you would expect very colourful and a challenge to paint.The flag is by GMB Designs.
The 4th

at Wagram: the regiment was in the avant-garde of the Left army wing, under the command of Brig. Peter Vécsey, Div. Nordmann. The regiment Commander Colonel Kisielewsky was hit by an an artillery shot which destroyed his foot causing his death from fatal bleeding. On July 6 half regiment remained in the left wing, while the other half was in the Center under major Simonyi in the Brig. Hardegg, blocked near Baumersdorf in flames. At Wagram it lost 375 men dead or wounded. It was then attached again to the IV Corps Rosenberg and retreated in to Bohemia.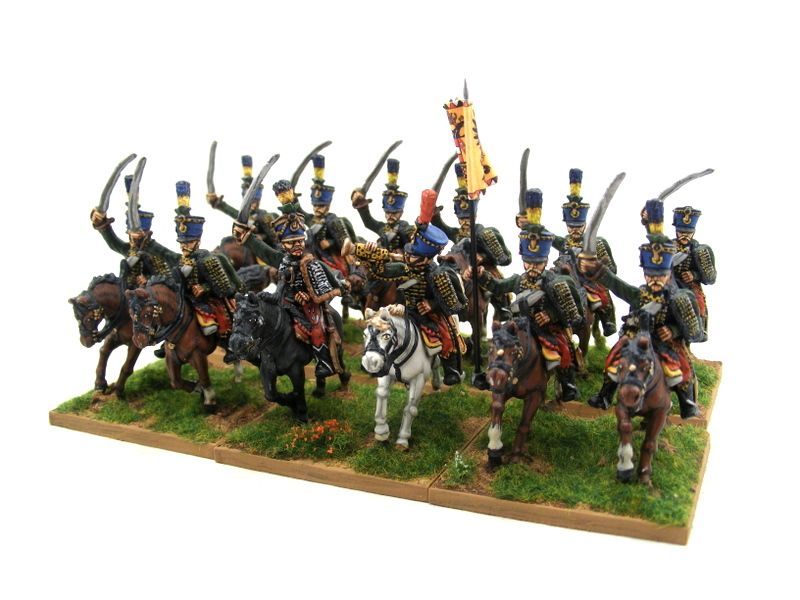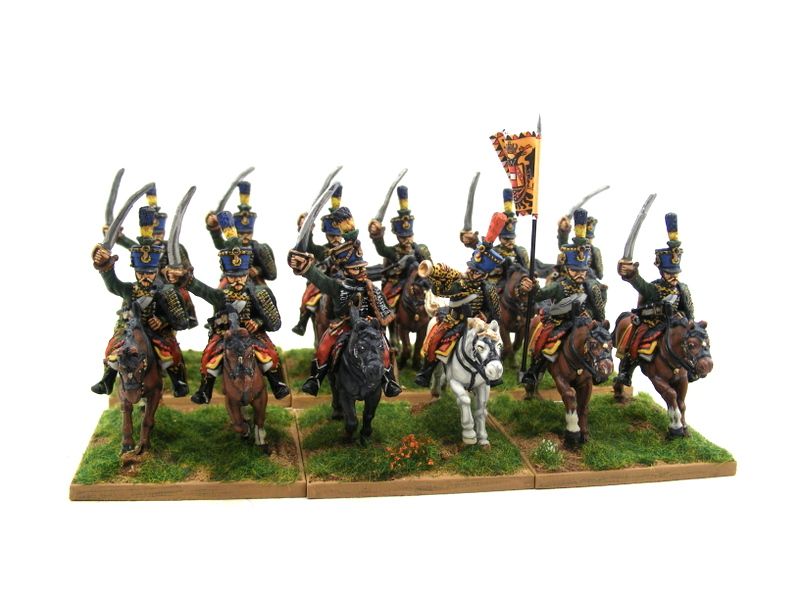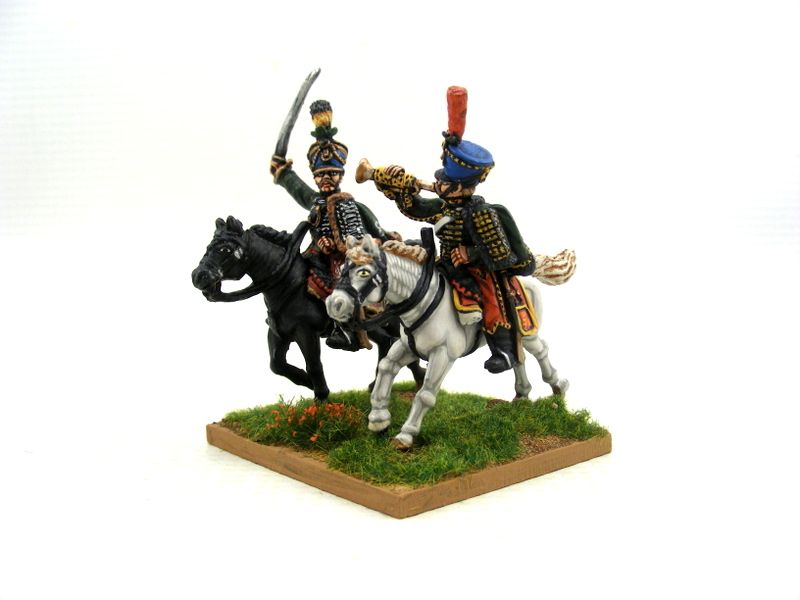 Commander and Bugler
I like the detailing on the Shako cords and Pelisse